This post was originally published on this site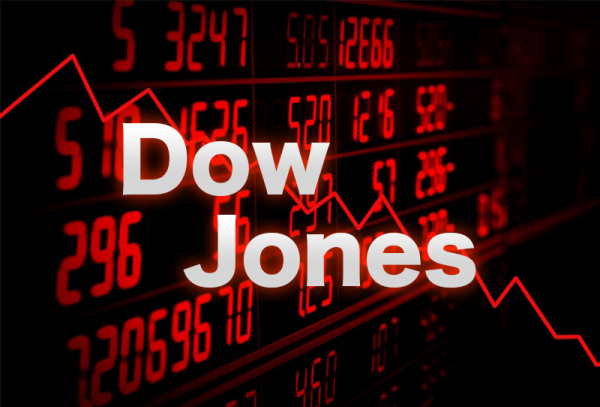 March E-mini Dow Jones Industrial Average futures are trading sharply lower late Monday as uncertainty ahead of the runoff elections in Georgia this week encouraged investors to book profits after the benchmark average hit another record high earlier in the session. Concerns over the surge in global coronavirus cases also inspired investors to take a few chips off the table after a stellar run in December.
At 20:08 GMT, March E-mini Dow Jones Industrial Average futures are at 29999, down 498 or -1.63%.
Traders may have also been influenced by comments from billionaire investor Carl Icahn who told CNBC's Scott Wapner on Monday, "In my day I've seen a lot of wild rallies with a lot of mispriced stocks, but there is one thing they all have in common. Eventually they hit a wall and go into a major painful correction."
In stock news, Coca-Cola and Boeing were the worst-performing Dow components, falling 4.9% and 4.4%, respectively. Real estate fell 2.8% to lead the S&P 500 lower.
Daily Swing Chart Technical Analysis
The main trend is up according to the daily swing chart, but momentum appears to be ready to shift to the downside. A trade through the intraday high at 30691 will signal a resumption of the uptrend, while a move through 29318 will change the main trend to down.
The minor range is 29318 to 30691. Its 50% level at 30005 is currently being straddled.
The short-term range is 25872 to 30691. If the main trend changes to down then its retracement zone at 28282 to 27713 will become the primary downside target area.
Short-Term Outlook
The direction of the March E-mini Dow Jones Industrial Average futures contract into the close will be determined by trader reaction to the 50% level at 30005.
Bullish Scenario
A sustained move over 30005 will indicate the presence of late session buyers. The first upside target is a minor pivot at 30225. Overtaking this level could lead to a retest of the intraday high at 30691.
Bearish Scenario
A sustained move under 30005 will indicate the selling pressure is getting stronger. This could trigger an acceleration to the downside with the main bottom at 29318 the next likely downside target.
Side Notes
A close under 30497 will form a potentially bearish closing price reversal top. If confirmed on Tuesday, this could trigger the start of a 2 to 3 day correction with 29318 the first potential downside target. Taking out this level will not only change the main trend to down, but it could also fuel another acceleration into at least 28282 to 27713.
For a look at all of today's economic events, check out our economic calendar.