This post was originally published on this site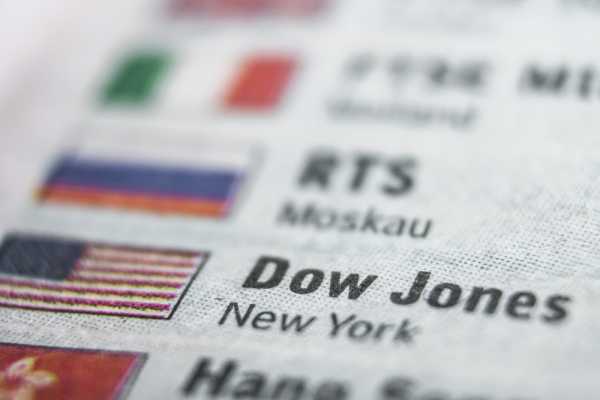 After a muted start on Thursday, March E-mini Dow Jones Industrial Average futures surged to a record high shortly before the close. Following a huge sell-off at the start of the pandemic in March that simultaneously ended the bull market and produced the shortest bear market in history, the Dow came roaring back to close about 7% higher for the year.
On Thursday, March E-mini Dow Jones Industrial Average futures settled at 30497, up 169 or +0.55%.
The rally was fueled in part by massive fiscal and monetary stimulus put in place to buttress the economy reeling from the coronavirus fallout, as well as progress on a vaccine.
Additionally, higher risk assets like stocks were able to build on the rally off the March low, adding to gains in November following a U.S. election that investors viewed as likely to result in political gridlock and optimism around vaccines approvals grew, but the momentum stalled on worries over fresh fiscal stimulus and a new, highly infectious COVID-19 variant spreading globally.
At the start of the new year, all eyes will be on two U.S. Senate races in Georgia next week that will determine control of the chamber and influence Democratic President-elect Joe Biden's ability to enact his agenda.
Daily March E-mini Dow Jones Industrial Average
Daily Swing Chart Technical Analysis
The main trend is up according to the daily swing chart. The uptrend resumed on Thursday when buyers took out the previous record high at 30502. The main trend will change to down when sellers take out the nearest swing bottom at 29318.
The short-term range is 29318 to 30502. Its 50% level at 29922 is support.
Short-Term Outlook
The big decision for investors at the start of the new year will be whether to continue to drive this market higher or play for a pullback into at least 29922.
Since volume was light the past two weeks due to the holidays, one has to assume that the major players – mutual funds, banks and institutions – were on the sidelines. They will have to decide whether to chase stocks higher at current price levels, or hope for a break into support.
Nervousness ahead of the Georgia elections would be one catalyst that could lead to lower prices.