This post was originally published on this site

The Lincoln Project, an anti-Trump PAC, has turned its attention to Republican senators who are open to challenging the results of the Electoral College on Wednesday, calling them part of a "new Jim Crow caucus."

On Saturday, Senator Ted Cruz followed Senator Josh Hawley's lead in their plans on objecting to certain Electoral College votes. The measure's considered a last-ditch effort to prevent President-elect Joe Biden from taking office, but it is unlikely to succeed because it would require support from Democrats.

In a newly released ad, the Lincoln Project criticized the challenge of the validity of the November votes as part of an effort to disqualify millions of African-American votes.

"Meet the senators from the new Jim Crow caucus," a voiceover says. "They're trying to send African-American voters a clear message: You don't count."
Along with Hawley and Cruz, the ad targeted Senators Rand Paul and Tom Cotton as legislators that voters should "remember." Paul hasn't said whether he'll challenge the results, but told CNN he will make his decision "after we've seen all the legal challenges."
"America is better than Jim Crow voter suppression," the ad from the Lincoln Project said. "Tell these senators and their supporters you've had enough … Every vote counts. This is America."
Newsweek reached out to Cruz, Hawley, Paul and Cotton for comment, but did not receive a response in time for publication.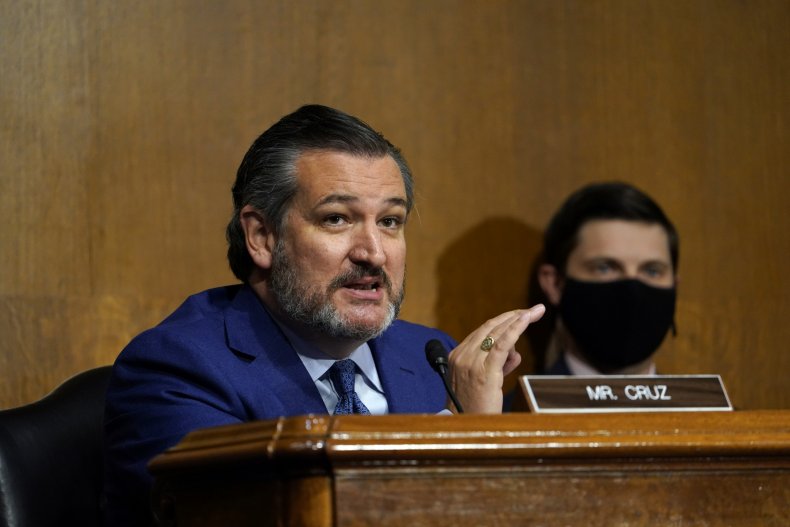 Ten Senate Republicans joined Cruz in his plans to object to the results and the group of legislators called for Congress to appoint an "Electoral Commission." That body would be given "full investigatory and fact-finding authority" and would be responsible for conducting an emergency 10-day audit of the election results in "disputed states."
"Once completed, individual states would evaluate the Commission's findings and could convene a special legislative session to certify a change in their vote, if needed," the legislators said in a statement.
Hawley was first in the Senate to announce he would raise the objections, making the commitment on Wednesday. He specifically called out Pennsylvania, a state that was considered key for Trump to win re-election, and said Congress should "at least" investigate the allegations.
The Republican senator gained praise from White House Chief of Staff Mark Meadows, who applauded him for "unapologetically standing up for election integrity."
Under congressional rules, a representative and a senator must sign onto a written objection for Congress to consider it. For an objection to stand, it has to secure a majority vote in both the House and the Senate. Some Republicans have already said they won't vote to toss out a state's electoral votes, and it's very unlikely the Democrat-controlled House would vote to invalidate Biden's victory.