This post was originally published on this site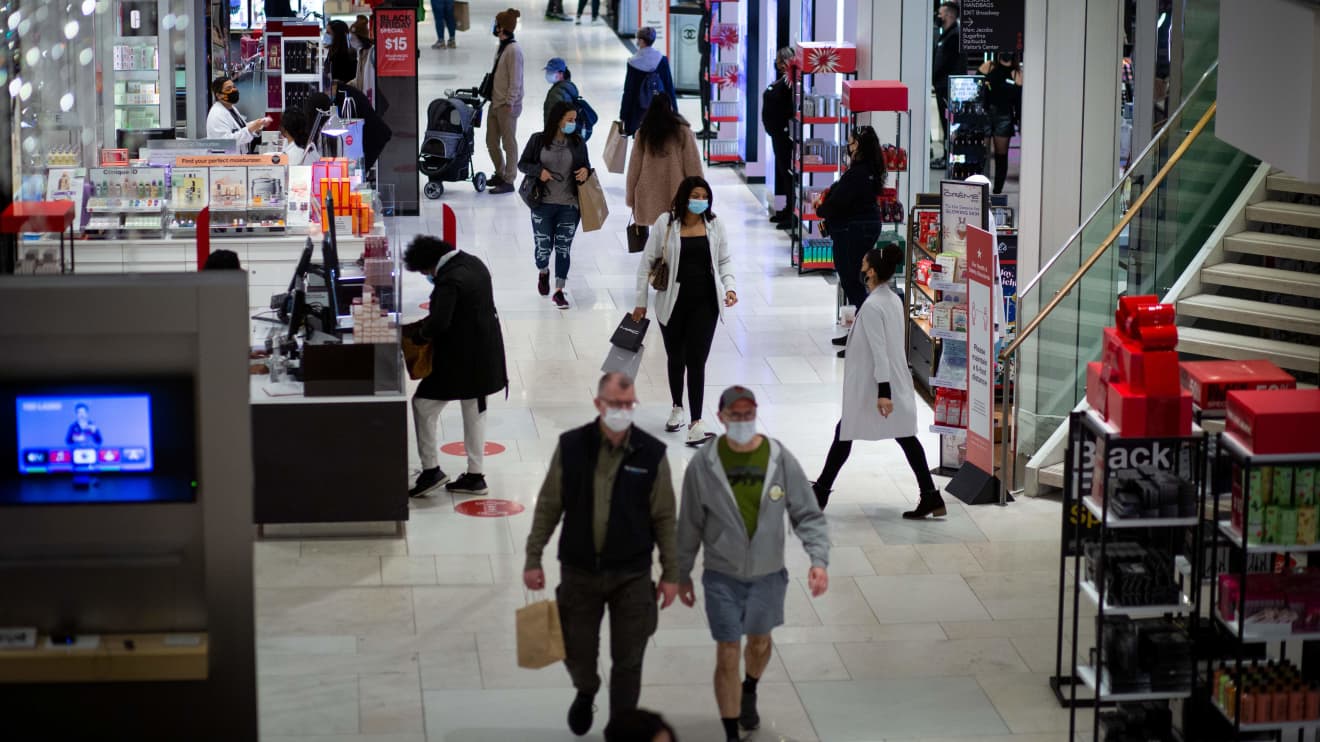 Financial relief is on its way to millions of Americans who were on the verge of losing their unemployment benefits entirely after Dec. 26. But it's bound to be a waiting game, experts say.
Just in the nick of time, lawmakers passed a $908 billion stimulus package that calls for$600 stimulus checks for adults who earned under $75,000 last year, plus $600 per child, as well as 11 weeks of $300 in enhanced federal unemployment benefits.
The package also calls for an 11-week extension of the CARES Act program that allowed gig workers and independent contractors to qualify for unemployment benefits. They will also be eligible to receive the $300 add-on in benefits.
The relief bill also calls for "a federally funded $100 per week additional benefit to individuals who have at least $5,000 a year in self-employment income but are disqualified from receiving Pandemic Unemployment Assistance because they are eligible for regular state unemployment benefits," according to a bill summary circulated by Congressional Democratic aides on Monday.
When will jobless Americans receive the extra $300?
Jobless Americans likely won't receive the extra $300 weekly benefit for "three to four weeks minimum." But it could easily take states six to eight weeks, said Elizabeth Pancotti, a policy adviser at the pro-worker advocacy group Employ America.
Jobless Americans who were receiving benefits from CARES Act programs that were set to expire Dec. 26 are also likely to experience at least a three to four week lapse in their benefits.
That's because state workforce agencies preprogrammed benefits to expire on Dec. 26. Resetting the systems requires extensive programming changes that will cut off nearly 12 million Americans from receiving benefits until new code is implemented.
States can't begin writing the new code until they receive guidance from the U.S. Department of Labor, Pancotti added.
There's another major complication for gig workers
Under the CARES Act, gig workers and self-employed workers were only required to provide an estimate of their earnings to receive unemployment benefits through the PUA program.
Under the new legislation, workers who apply for benefits for the first time through this program will have to provide documentation of their earnings within 21 days from when they submit their application.
It's unclear what documentation workers will be required to provide, but most likely it will include a 1099 tax form, said Pancotti.
That could prove to be problematic for state workforce agencies that "currently have no system for accepting 1099s or reviewing them," Pancotti added.
The $300 benefit will 'have a much better bang for the dollar' than the $600 add-on
With the $300 add-on unemployment benefit, on average, jobless Americans will receive the same amount they earned from working, according to research published by three University of Chicago economists. 
The $300 benefit will "have a much better bang for the dollar," compared to the $600 in extra weekly benefits that expired in July, said Marc Goldwein, a senior vice president at the Committee for a Responsible Federal Budget, a nonpartisan nonprofit organization based in Washington, D.C.
In the case of the $600, people were more likely to save a chunk of the money they received as opposed to spending it on goods and services. But with the $300 benefit, Americans are more likely to spend all of it, which will help support existing jobs in the economy, Goldwein said. 
Some jobless Americans previously received $300 in enhanced unemployment benefits in August after the $600 per week CARES Act benefit expired at the end of July, a result of executive action by President Donald Trump. The program, known as the Lost Wage Assistance program, paid out the $300 benefit for six weeks in most states. 
"After the expiration of the $600 supplement unemployment benefits in August, families receiving unemployment benefits sharply cut spending," said Fiona Greig, co-president of the JPMorgan Chase Institute JPM, +2.45%. "It is likely that we will see a boost to spending from additional relief. How big that boost will be is unclear."
Many retailers across the country hoped that a second stimulus package would come to fruition before the tail end of the holiday shopping season, effectively enabling consumers to spend more money. Now, "it seems likely that there isn't a whole lot of pent up demand for additional goods," Greig added.
Millions of Americans were surviving on below minimum wage benefits 
Since the LWA program and the $600 supplement benefit ended, Americans in six states have been receiving less than the equivalent of the $7.25 an hour federal minimum wage in unemployment benefits, without any form of enhanced benefits. In October, across the country Americans on average received nearly $320 a week in unemployment benefits, according to data from the U.S. Department of Labor.
" By September, Americans drew out 50% of the initial balance gains in April, according to a JPMorgan Chase Institute report "
It was necessary for lawmakers to reinstate enhanced unemployment benefits because "the health conditions have only gotten worse," said Michele Evermore, a senior policy analyst at the National Employment Law Project, an advocacy organization focused on workers' rights.
"People who can stay home should definitely not be forced to take potentially unsafe work, now more than ever." The extra cash will likely also be used to help Americans who are behind on rent or face foreclosure, she added. 
On top of this, Americans have been draining the checking account balances that they were able to build up after saving part of the $600 weekly add-on unemployment benefits before those expired. By September, Americans drew out 50% of the initial balance gains from April's stimulus checks, according to a JPMorgan Chase Institute report which analyzed 1.8 million families' Chase personal checking accounts. 
"It's important to remember that over two-thirds of unemployed workers are now long-term unemployed. They have likely burned through their savings. We are seeing more poverty, hunger, and homelessness," Evermore said.
If lawmakers did not extend CARES Act unemployment benefits, some 4.8 million Americans would have fallen into poverty, according to estimates by two researchers at the Center on Poverty and Social Policy at Columbia University. 
"$300 is sure not $600, but it is a lot better than $0," Evermore said, referring to the enhanced weekly benefit jobless Americans received until August.